Harold of Orange
This comedy explores the interaction of two Minnesota cultural groups, American Indians and philanthropic foundations. Stars Charlie Hill (Oneida). More »
Program Length: 27 minutes
Production Staff: Writer: Gerald Vizenor (Chippewa)
Production Company: Film in the Cities
Format: DVD

Public Broadcast Release: 1984

Also available for rent or purchase through: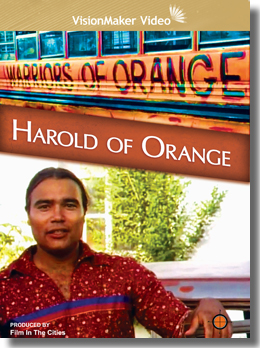 This comedy explores the interaction of two cultural groups indigenous to Minnesota-- American Indians and philanthropic foundations. Poet Gerald Vizenor's screenplay draws on trickster myths common to many Indian tribes to create a contemporary satire which dispels many Hollywood stereotypes. The story involves trickster Harold and his scheme to obtain corporate funding for a chain of coffeehouses featuring reservation-grown "pinch bean" coffee.